About Opening To Grace
We are an independent Gestalt, training, and healing organisation located on the beautiful Central Coast of New South Wales.
Our professional, personal and spiritual development programs have been crafted to provide you with compassion and support throughout your learning and healing experience.
Grounded in the Gestalt approach, our training and retreat programs, and individual sessions, flow naturally from a synthesis of transpersonal and healing practice underpinned with heart-centred Gestalt practice.
Opening To Grace originated with Terrigal Gestalt Institute (TGI) which was founded in 2005 in response to an initial group of very passionate and enthusiastic students on the Central Coast who, after having been introduced to the Gestalt model, wanted to continue to train as Gestalt Counsellors and Psychotherapists. For over twelve years TGI offered an intensive four year Advanced Diploma of Gestalt Therapy training Gestalt psychotherapists.  Now OTG is focused on providing individual Gestalt therapy, online Gestalt training courses, Professional Development and Clinical Supervision as well as Gestalt workshops and Healing Retreats. The vision held for Opening To Grace is to become a place of excellence for the Gestalt healing way: with a heart for community and connection.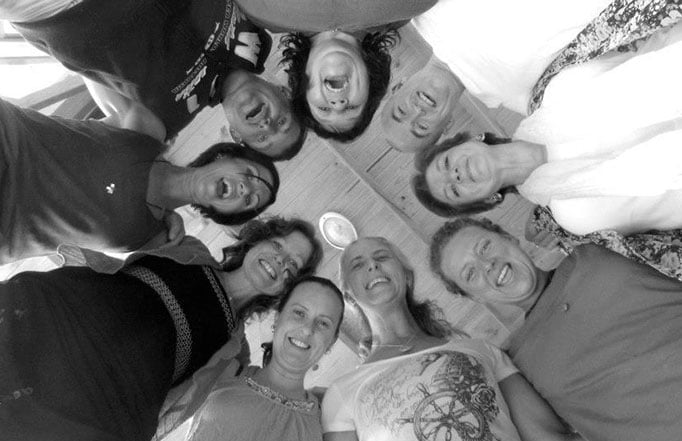 Our Vision
"Opening To Grace (OTG) has a vision to become a place of healing and excellence. A place that offers therapeutic services, accessible training and professional development, personal & spiritual development, and healing for participants, that is both creative and profound. Our emphasis is on providing our programs through a transpersonal lens of community, connectedness and deep respect for each other."
Our Philosophy
Our programs have been created to provide participants with optimal support throughout the process, in a safe and creative environment.
Our healing work is based on a synthesis of the Gestalt approach and contemplative spiritual companioning, underpinned with compassion and care.
Our training courses are personally designed for participants so that they are both creative and accessible. On completion of the online Transformational Gestalt training program, participants will have had a basic introduction to the Gestalt approach, and have developed identifiable practice and ministry skills. Ultimately, our aim is to enable participants to develop their own unique style, utilising their creative ability and inner wisdom to relate to others with meaning and authenticity.